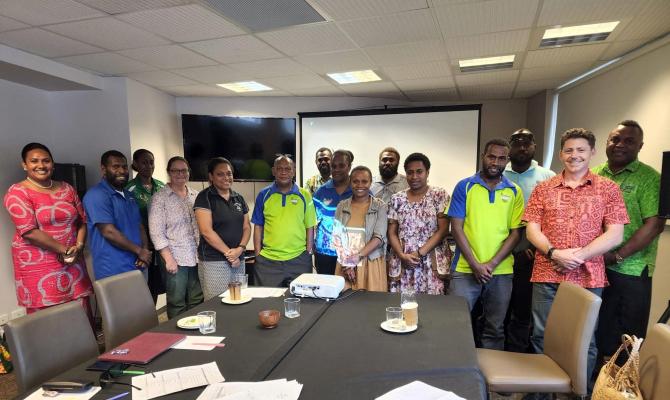 The draft State of Environment (SoE) report for Vanuatu is being finalised through a validation consultation workshop.
Held at the Grand Hotel, Port Vila on Tuesday 16 August 2022, the consultation involves key national environment stakeholders under the leadership of Vanuatu's Department of Environment, Protection, and Conservation (DEPC) with support from the Secretariat of the Pacific Regional Environment Programme (SPREP) through its Environmental Monitoring and Governance Programme (EMG). The workshop was supported through the GEF-Inform regional project.
The SoE report examines major drivers of change to the environment that emerge from global, regional, and national factors. It evaluates the main environmental pressures created by these drivers and examines their environmental impact.
The report also gives recommendations to ensure economic development is environmentally sustainable.